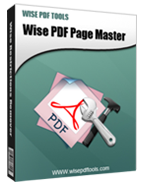 $35
For Windows 7, Vista, XP

Wise PDF Page Master
A miraculous and professional application designed to rearrange your PDF files!
A professional and distinct operation interface;
Powerful functions in rearranging PDF files;
Adjust the order and angle of PDF pages;
Different kinds of pages processing;
Operation systems like Win98/ME/NT/2000/XP/vista/Win7 are supported.
Free TrialBuy Now
Why Use?
Screenshot
How It Works
Wise PDF Page Master is a professional and magical application with super functions, which provides you with an easy, simple and efficient way to modify and rearrange your PDF file pages. It allows you to deal with your pages through different kinds of settings. You can cut, copy, add, delete, rotate or reverse page in the PDF files easily.
1. A professional and distinct operation interface

With a distinct operation interface, you needn't to spend a lot time in knowing how to use Wise PDF Page Master. So you can get into your job in a short time and even if you are fresh to our software, you can use it easily by yourself in just a few seconds.
2. Edit pages with different kinds of options
Wise PDF Page Master allows you to edit your pages of PDF files with different kinds of options:
1.Cut your page
2.Insert blank page
3.Delete useless page
4.Clone your page
3. Arrange pages with different kinds of opitons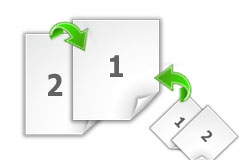 Wise PDF Page Master allows you to arrange your pages of PDF files with different kinds of options:
1.Adjust the order of pages
2.Assemble your pages
3.Reverse your page
4.Rotate your page
5. Risize your page
4. Extract your pages
Wise PDF Page Master enables you to extract pages from current PDF files. You can extract odd pages, even pages, and define page range for yourself. More detailed settings will be involved in advanced settings.
5. Keyboard operation
The keyboard operation makes your work more easily. You needn't to operate every step with your mouse. Those keyboard shortcuts operations include adding a blank PDF page (Insert), Cutting pages (Ctrl+X), copying (Ctrl+C), pasting (Ctrl+V), deleting (DEL), selecting all pages (Ctrl+A) and so on.
6.Competitive price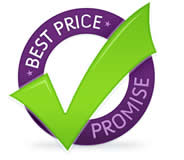 Wise PDF Page master with strong and powerful functions has a competitive price and more affordable, which only costs you $35. You just need to pay $35, and all merging problems will be under your control.
7. Lifetime free update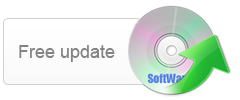 Our company aims to provide customers with high quality products and services. We adhere to the tenet "quality first, credibility supremacy and dedicated customer service" over the years. Therefore, you can free update the latest version of your application online for a lifetime in order to get more functions and new features.
8. Lifetime free use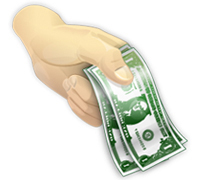 Once you have purchased our software, you have the right to free use it for a lifetime, we will not ask for any extract fee after completing a deal. Of course, you can enjoy all of its functions forever.
9. Full refund within 30 days
If you are not very satisfied with our products for some reasons, you can contact us directly by email. Welcome to give us some suggestions, we will solve out any problems you raise.We promise to give you full refund within 30 days if you are not satisfied with our software.