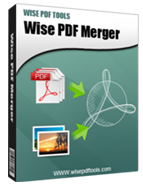 $35
For Windows 7, Vista, XP

Wise PDF Merger
Combine multiple PDF files into a single one!
A simple and lucid operation interface;
Combine multiple image files or PDF files into a single file;
Select pages from one or more PDF files into a new PDF file;
Merge Microsoft Office Document to single PDF File;
Offer you a serious of merge methods and functions;
Insert new Pages to original PDF Documents.
Free Trial
Buy Now
Why Use?
Screenshot
How It Works
Wise PDF Merger is a handy and easy-to-use desktop utility program, making merging a piece of cake. It allows you to combine multiple image files or PDF files, and select pages from one or more PDF files into a new and single PDF file. With Wise PDF merge, you can rearrange the order of PDF files at your option.
At the same time, Office files also can be merged after Wise Office to PDF is installed.
1. A simple and lucid operation interface
With a simple and lucid operation interface, even if you are fresh to our software, you can use it easily by yourself in just a few seconds. What's more, it does not require any complex operations.
2. A serious of merge methods
Wise PDF merger offers you a serious of powerful merge methods, including Whole, Part, Mix, Mix reverse and Repeat. With those powerful methods, you can rearrange your PDF file as you like.
3. Enhanced features and functions
Wise PDF merger provides you with a plenty of enhanced features and functionality, which allows you to modify output PDF properties, set the bookmarks, add output security and page numbers, use watermarks and so on.
4. Convert Office files into PDF Files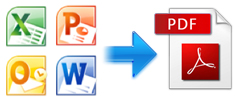 Ms office files, such as Word files(.doc), Word 2007 (.docx), Excel files(.xls), Excel 2007(.xlsx), Powerpoint files(.ppt), and powerpoint 2007 (.pptx), also can be merged if you have installed Wise Office to PDF.
5. Add or insert new pages to the existing PDF files
If you want to add or insert one or more pages (PDF file or image file) into an existing PDF file, Wise PDF Merger is your best choice.
6. Operation Simplification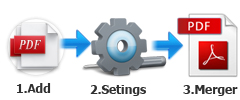 Wise PDF Merger is a handy and easy-to-use application, you can operate it easily in just few steps. Moreover, if you want to get more detailed information about our products, you can just click "help"..
7. Support the keyboard operation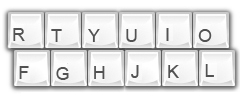 The keyboard operation makes your work more easily. You needn't to operate every step with your mouse. Those keyboard shortcuts operations include adding PDF file (Insert), adding screen shot (Ctrl+S), moving up (Ctrl+U), moving down (Ctrl+D), password setting (Ctrl+P), merging (Ctrl+M) and so on.
8. Time-saving and working efficiency-raising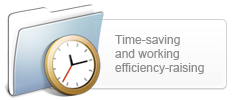 The option of adding a directory allows you to add all files in a particular directory/folder at a time. Moreover, what fascinates you most is that you can export the merging list this time, and import it next time if you have to merge the task again. After importing the merging list, you can even add one or more PDF files at your option so that your time will be saved and your working efficiency is raised.
9. Competitive price and more affordable
Wise PDF merger with strong and powerful functions has a competitive price and more affordable, which only costs you $35. You just need to pay $35, and all merging problems will be under your control.
10. Lifetime free update

Our company aims to provide customers with high quality products and services. We adhere to the tenet "quality first, credibility supremacy and dedicated customer service" over the years. Therefore, you can free update the latest version of your application online for a lifetime in order to get more functions and new features.
11. Lifetime free use
Once you have purchased our software, you have the right to free use it for a lifetime, we will not ask for any extract fee after completing a deal. Of course, you can enjoy all of its functions forever.
12. Full refund within 30 days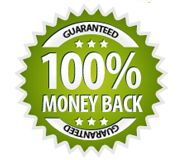 If you are not very satisfied with our products for some reasons, you can contact us directly by email. Welcome to give us some suggestions, we will solve out any problems you raise. We promise to give you full refund within 30 days if you are not satisfied with our software.