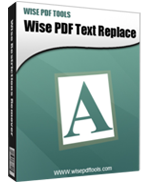 $35
For Windows 7, Vista, XP

Wise PDF Text Replace
An utility and professional application designed to modify the text of PDF files!
A straightforward operation interface;
Modify the text of PDF files at a high speed;
Case sensitive options;
Replace the text with Wildcard expressions mode;
Command line operation;
Operation systems like Win98/ME/NT/2000/XP/vista/Win7 are supported.
Free TrialBuy Now
Why Use?
Screenshot
How It Works
If you have to replace the same text in PDF files, it is a waste of time for you to replace it one by one. Wise PDF Text Replace emerges at the right moment to help you solve out the replacing problems. It is a professional and powerful application to modify the text of PDF files. Wildcard expression mode and command line operation allows you to replace your text in a convenient way. Wise PDF Text Replace is your best choice in replacing text of PDF files! Let us have a try quickly!
1. A straightforward operation interface

With a straightforward operation interface, you needn't to spend a lot time in knowing how to use Wise PDF Text Replace. So you can get into your job in a short time and even if you are fresh to our software, you can use it easily by yourself in just a few seconds.
2. Modify the text of PDF files at a high speed
It is a quick and convenient way for you to modify and place the text of PDF files. You just need to enter the text which is ready to be replaced and the new text, and click the icon "replace" or "replace and save as", all will be finished in a short time.
3. Detailed options
Wise PDF Text Replace provides you with detailed options. Case sensitive option allows you to choose whether to replace the capital words or not in a short time. It also allows you to replace multiple texts in advanced options and you can delete some of useless texts in PDF files.
4.Wildcard expression mode
Wildcard expression mode is a quick and flexible way for you to replace different texts in a high rate. For example, if you would like to replace multiple texts like "Apple A", "Apple B" and "Apple C", you can enter "Apple ( A| B| C)" in the "Text to be replaced", and replaced with "Apple D".
5.Import and export lists of PDF files
What impresses you most is that you can export the list of PDF files you operate this time and import that list next time for avoiding repeating the same process and wasting your time. So it is very convenient for you to deal with your PDF files.
6. Lifetime free update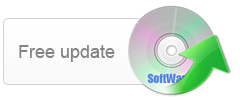 Our company aims to provide customers with high quality products and services. We adhere to the tenet "quality first, credibility supremacy and dedicated customer service" over the years. Therefore, you can free update the latest version of your application online for a lifetime in order to get more functions and new features.
7. Lifetime free use
Once you have purchased our software, you have the right to free use it for a lifetime, we will not ask for any extract fee after completing a deal. Of course, you can enjoy all of its functions forever.
8. Full refund within 30 days
If you are not very satisfied with our products for some reasons, you can contact us directly by email. Welcome to give us some suggestions, we will solve out any problems you raise.We promise to give you full refund within 30 days if you are not satisfied with our software.