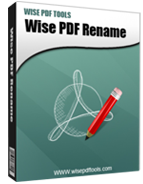 $27
For Windows 7, Vista, XP

Wise PDF Rename
A professional application to rename your PDF files!
A professional and concise operation interface;
An easy and fast way to batch renaming PDF files;
Rename based upon the content of PDF files;
Preview the new names of all files after renaming;
Various kinds of name patterns.
Free TrialBuy Now
Why Use?
Screenshot
How It Works
Wise PDF Rename is a special and convenient application that you can batch renaming your PDF files based upon the metadata, content and so on. It is an easy way for you to batch renaming one or more PDF files in a short time. Various kinds of name patterns are available to you. At the same time, you can also preview your PDF files with new names.
1. A professional and distinct operation interface

With a distinct operation interface, you needn't to spend a lot time in knowing how to use Wise PDF Rename. So you can get into your job in a short time and even if you are fresh to our software, you can use it easily by yourself in just a few seconds.
2. Powerful functions in batching renaming PDF files
Wise PDF Rename owns a powerful function in batching renaming PDF files based upon the content, title, author, date, keywords, subject and so on. You can batch renaming multiple PDF files easily and quickly in a very short time.
3. Preview the new names of all files after renaming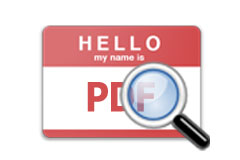 Wise PDF Rename enables you to preview all new names of PDF files after renaming. As a result, you can decide whether to rename the PDF files based upon other metadata or not.
4.Competitive price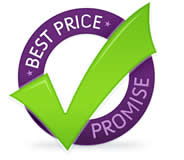 Wise PDF Rename has so many powerful professional functions. However, if it is too expensive, customers can not afford it. So Wise PDF Rename offers you a attractive price, it just only costs you $27. How amazing it is!.
5. Lifetime free update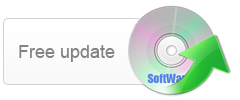 Our company aims to provide customers with high quality products and services. We adhere to the tenet "quality first, credibility supremacy and dedicated customer service" over the years. Therefore, you can free update the latest version of your application online for a lifetime in order to get more functions and new features.
6. Lifetime free use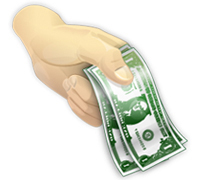 Once you have purchased our software, you have the right to free use it for a lifetime, we will not ask for any extract fee after completing a deal. Of course, you can enjoy all of its functions forever.
7. Full refund within 30 days
If you are not very satisfied with our products for some reasons, you can contact us directly by email. Welcome to give us some suggestions, we will solve out any problems you raise. We promise to give you full refund within 30 days if you are not satisfied with our software.